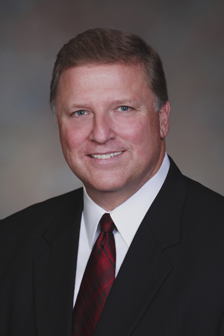 Moving does not have to be stressful
I have moved 11 times in my adult life.  I used to enjoy regular moves when I was much younger … the opportunity to see and experience new places was particularly appealing.  But, moving is also a very stressful event.  Here are 8 tips I have learned from experience that have made my more recent moves less stressful.
1. Take inventory while packing
You have surely realized many times that you should inventory your possessions for insurance purposes.  Have you ever actually done it?  Now is the perfect time to start inventorying your possessions as you prepare for packing, or pack them yourself.  See the Business Insider "10 Packing Hacks For Your Next Move" for great tips on packing.  Even if you have hired professional packers you will likely be doing some of your own packing.  I highly recommend the "Nest Egg" application for iPhone.  Discipline while packing will save you loads of heartache during and after the move.  Even if you have professional packers, photograph the contents of a box before they seal the box and note the inventory number.  Movers won't put their inventory stickers on the boxes until they are loading, so mark the boxes with your own numbering scheme, then use it in NestEgg.  Click on the image below to purchase NestEgg in the Apple App Store.
2. Create a timeline for the move
I know this sounds pretty obvious, but very few people do any serious planning … anything beyond planning their home search trip, the sale of their current home, closing on the new home, packing and unpacking.  I encourage you to plan your MOVE.  Work backwards from the day the packers and movers come to your current home.  There will be lots of things you need up until the last minute, but you will identify lots of things you can start preparing for packing well in advance (e.g., holiday decorations, off-season clothes).  Take nights and weekends to start packing those items and inventorying them as you go.
3. Photograph all cords and connections
It can be maddening trying to get all of your technology working after moving.  Make sure you photograph all of the wires and connections before taking them apart.  Pack all required cables, remote controls and power cords with the devices so you can easily set them up in your new location.
4. Prepare critical files and photographs for the move
For a few hundred dollars you can know your critical files and photographs will not be lost in the move.  I recommend an external device like a LaCie Rugged Portable Hard Drive to copy all of the files and photos on your computers before disconnecting and packing them.  For me, it was easiest to just copy the entire contents of my hard drives on my computers, but make sure you at a minimum get critical files like financial data, photos and videos.  Put the external drive with the things you will carry yourself to the new location.  Follow the link below to LaCie's web site for their Rugged drives.
5. Set aside items you will transport yourself
Put critical paper files, especially files regarding the sale of your house and the purchase of your new house in a briefcase or bag to carry yourself.  You should also carry valuable and jewelry yourself.  If you are driving to your new location, that gives you a lot of flexibility to carry irreplaceable items.  If you are flying, you will need to be very selective and prioritize what you absolutely cannot bear to lose.
6. Pack a "first week bag" of clothing, toiletries and medications
Don't expect to be able to quickly find things in boxes …. unless you pack yourself and were very disciplined using the NestEgg application to inventory items in every box.  If you pack as if you were taking a week long vacation, you should avoid the need to tear through boxes trying to find clothes to wear or medications.
7. Agree ahead of time where all major furniture pieces will go
If moving into a new home, get a full size copy of the floor plan and use a "Home Quick Planner" reusable, peel and stick furniture and architectural symbols to lay out the furniture in the new house.  Don't take the plans to be copied ($100s of dollars), ask the builder to have an additional set of plans printed for you ($50).  Nothing is worse than deciding the big Armoire needs to move … right after the movers drive away in their truck.  After lots of different planning tools, I like the Home Quick Planner best.
If a full size floor plan is not an option, draw out the basic floor plan and discuss where every major piece will go.  Doing this before the pieces are rolling off the truck will save lots of stress.
8. Save all receipts related to the move
If your employer is paying for your move, you will want to produce receipts for all expenses.  Make sure you get and keep the receipts  If you are paying for the move yourself and it is a job-related move, you can write off some of those expenses on your income taxes.  Talk to your professional tax preparer for advice.  If you don't have one, get one, it will save you money during times like a job-related move.
In summary, a little planning ahead and discipline can significantly reduce the stress of moving.