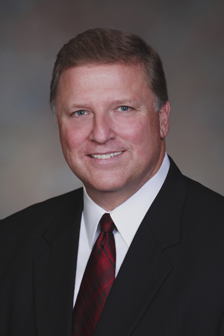 Deed restrictions and the presence of a strong Homeowners' Associations (HOA) can either be an attraction to a buyer or drive buyers away.  How do they affect your buying decision?
Personally, I live in a deed restricted community which has an HOA that enforces the Covenants and Restrictions for the community.  The last home I owned was in a similar deed restricted community.  When searching for a home, I am biased to buy in such a community.  I am swayed by the advantages of deed restrictions that are enforced by an HOA.
Advantages of an HOA
Neighborhood "Curb Appeal" – The purpose of deed restrictions is to put some controls on how homes and landscaping in the community look.  A strong, active HOA that enforces the covenants will result in a community that provides great "curb appeal" throughout the neighborhood and maintains that desirable quality over time.  "Curb Appeal" is the first impression of your home and when you are selling your home you want great "Curb Appeal" for your home, the homes in the immediate vicinity and in your larger community.
Sustaining / increasing property values – Many HOA communities have a master plan that directs development and maintains a consistent quality of homes, common areas and amenities.  Keeping a neighborhood looking attractive will help sustain property values and drive increasing property values over time.  While some buyers may prefer no restrictions, all buyers factor in the attractiveness of a home and community into the buying decision and many buyers appreciate the influence of the master plan in overall development of the community.
Access to amenities – Not all HOAs provide community amenities like pools, community centers, fitness centers, bocci ball courts, tennis or pickle ball courts, but most provide attractive features like walking trails, biking trails, common areas and green space.  Some communities, like mine, even include basic cable service as an amenity provided to the entire community as part of the assessments.
On the other hand, I have clients who would prefer to avoid deed restricted communities with HOA's.  I usually hear one of three reasons.
Disadvantages of an HOA
HOA Rules – the enforcement of deed restrictions represent rules that limit someone's use and enjoyment of their property.  The need to get approval of changes to their landscaping, the exterior of their home, or something like a flagpole takes too many liberties away from home ownership.
HOA Fees – HOAs must collect assessments to pay for the management of common grounds and amenities.  These may be viewed as additional costs with low perceived value.  Buyers who can avoid outside gym memberships, country club memberships or racquet club memberships are more inclined to see the value than buyers who don't.    because they would prefer to own and use their property as they see fit and not have to get someone else's approval to do things to their landscaping or home.
Risk of Special Assessments – the dreaded "surprise" special assessment that can be thousands of unplanned expenses represent just too much risk for buyers.
One thing is certain – if you are considering buying in a deed restricted community, you need to be an informed buyer.  Get a copy of the current Covenants and Restrictions and read them.  Get a copy of the HOA's financial statements and read them, pay special attention to the health of the reserve accounts for insights into the risk of a Special Assessment.  Attend HOA Board meetings and talk to residents to learn about the HOA.
I liked the perspective shared by Michelle Lerner in her December 23, 2013 article in Realtor.com.
https://www.realtor.com/advice/buy/pros-and-cons-of-living-within-a-homeowners-association/
What do you think?  Do you look for a deed restricted community when you are buying or do you avoid them?