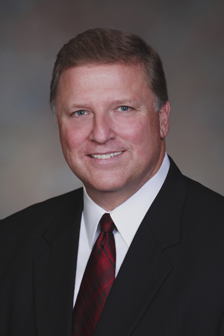 The Importance of Curb Appeal
We all know how important first impressions are … well, your home's Curb Appeal is it's first impression.  Many know how important it is to clean up the interior of a home, but if your home's Curb Appeal doesn't draw them in, then all of the work on the inside is for naught.  Here are a few easy things you can do to improve yours.
Start by cleaning up the yard
If your home is clean and beautiful outside, buyers will anticipate a clean and beautiful home inside.  Simplify the appearance by throwing away old and unused items in your yard.  You may have loved that park bench when you first bought it, but if it is showing it's age with peeling paint or faded colors, get rid of it, or if you really love it, have it refinished.  Pick up all of your kid's (and husband's) toys.  Clean up the landscaping by removing debris like leaves, trimming and removing dead branches.  If the cleanup leaves "holes" in your landscaping, consider buying and planting new plant material, especially plants that add complimenting colors.  Refreshing the mulch once you have removed the debris and added new plant mateiral is one of the easiest ways to "freshen up" the exterior of the home.
Apply a fresh coat of paint
You may be surprised at how inexpensive it is to add a fresh coat of paint to your home.  Get a quote from a professional, or if you are so inclined, plan a couple of weekends to paint your home yourself.  If you have enjoyed a very special color of your home, now is the time to consider neutralizing the paint color, that special color might have really appealed to you, but you don't want a buyer's first thought to be "I will need to repaint".  If your budget or time prevent a full painting, consider painting the trim in a nice, complimenting color.  Painting the front door a bold, but coordinated color is a nice touch and also assures a good first "close-up" impression since Buyers will be coming into your home through that door.
Replace hardware
After painting the front door, add a new door knob, knocker and hinges.  Fresh paint and new hardware on the door will give even an older home the impression of being newer.  Consider replacing or upgrading other exterior hardware like the doorbell button, house numbers, light fixtures and your mail box to complete the look.  Doing it all at the same time will assure they all match and are coordinated.
Add exterior lighting
If your lights are older or are in good condition, consider replacing the light bulbs with LED bulbs.  LED bulbs will significantly reduce power usage and expenses and they have come a long way from the old "blue" lights.  The savings in power usage will justify keeping the lights on throughout the night.  Adding new fixtures and/or switches that turn your outside lights on at dusk and off at dawn will enhance the look of your home at night while increasing your personal safety.  Additional lights to highlight special features of your home, like a porch or fire pit area will help Buyers see these features.  You can even find dimmable LED "Edison Lights" for a retro look.
Landscape lighting is another low-cost solution to increase your home's exterior appeal in the evenings and nights.  Low-voltage LED landscape lights are reasonably priced and easy to install, even if you are not handy.  Buy plenty of extra wire and start by using a couple of lights to try out the look of lights in different areas highlighting the home and landscaping before making final placement choices.
"Stage" the exterior
Like home interior staging, you could help Buyers' imagine the joys of exterior living at your home by adding things like Adirondack Chairs and table on a porch or around a fire pit, or adding a rocking chair on the front porch.  Make it even more inviting with complimenting outdoor cushions and rugs.
The extra effort and small investment of time and money to increase the curb appeal and draw in potential buyers will surely result in a quicker sale of your home.  If you want ideas, drive local neighborhoods and note the things that appeal to you, or browse magazines for ideas.  After all, imitation is the highest form of flattery.