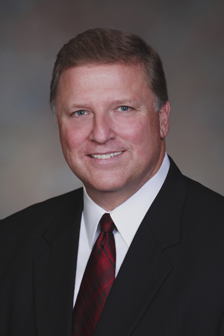 Are you considering a move?  Does that move include moving to a larger city?  Moving can be an intimidating proposition. Here are a few tips to help make your move as painless as possible.
Research your destination first.  It is important to understand the character and culture you are joining.  Consider the types of activities you enjoy and things you enjoy doing at your current home.  Do you like participating in professional sports?  College sports?  Do you like cultural offerings like museums, opera, symphony?  Do you enjoy fine dining?  What do you and your family enjoy doing, like beach and water activities, amusement parks, zoos and aquariums?  Do research online and find out about school systems, neighborhoods, parking, weather, public transportation, and laws that are native to that area.  If you can, visit a city before moving and connect with someone who's lived there before.
The greater Sarasota area scores high on all of these dimensions.  It is close to Tampa for the professional sports enthusiast.  There are a multitude of great college teams in the area.  The Ringling family's affiliation with the city has resulted in one of the richest cultural locales in the United States.  Of course, there are the world-class beaches all around us.  I send my clients who are contemplating moving to the area a copy of the Sarasota and SRQ magazines; they do a great job of highlighting many of the wonderful advantages of living here.  I especially like Sarasota Magazine's Annual Visitors' Guide.  A good Real Estate agent can help you learn more about your destination location.
Create a plan … and follow your plan.  There is a lot to do before the packers arrive.  Of course, you must find housing before you leave, or at least know where you will stay while you look for a home.  Never sign a lease on an apartment that you haven't seen.  If you can't get there, ask your REALTOR to preview it for you, or ask a friend, co-worker or employer to check it out.  Better yet, ask them for a recommendation of where to rent.  If you are moving without a job, make sure you understand the employment opportunities in the area.  Different cities have very different job markets.  Make sure you know what you will do for money in the first few weeks of living there.  Once you know where you will live, take care of the little things that become big problems if they are ignored – things like utilities, automobile registration and insurance, driver's licenses, renter's insurance, and parking passes ahead of time.
Use your passions to get involved.  Meeting people in a new city can be daunting.  Use your Social Media tools to find people you already know in the area, or friends of friends.  Reach out to your new neighbors, especially in the South, a knock on the door to introduce yourself to your new neighbors will normally be welcomed … or introduce yourself to your neighbors walking the neighborhood.  Take the initiative.  If there are things you liked to do in your town, find ways to do those things in the city. Try new things. Follow your passions, does your college have an alumni group in the area?  Volunteer.