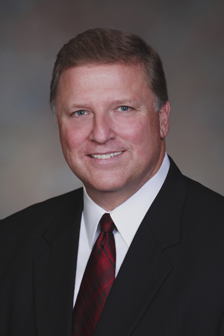 Are you considering buying a home?  Many people assume buying a home is impossible, or at least difficult.  You can do these five things to make it easier to buy a home:
Be financially prepared
Poor credit is one of the most frequent problems home buyers encounter, especially first time home buyers.  Getting your credit cleaned up takes some time and effort, but it can be done.  First, you need a complete picture of your credit.  Get copies of your credit report from one of the many sources.  Read the credit report and ask questions about anything you do not understand.  Make sure the facts are correct and fix any problems you find.  Make sure credit accounts you no longer use are removed from the report.  Next, find a lender and get pre-approved for a loan.  A "Pre-Approval" vs. a "Pre-Qualification" will give you a distinct advantage when making an offer to buy when you find the right house.  For help on your specific situation, contact me, I can put you in touch with one of the great mortgage loan officers I work with that excel at helping my clients get their credit ready for purchasing a home.
Be realistic when shopping for a home.
Especially if you are a first-time home buyer, remember your objective is to stop paying someone else's mortgage (your landlord's) and start building your own equity.  If you have your finances in order, you should start at looking at homes priced at two-and-a-half times your annual salary.  But, your circumstances may be unique.  There are also a number of tools and calculators online that can help you understand how your income, debt, and expenses affect what you can afford. Don't forget, too, that there are lots of considerations beyond the sticker price, including property taxes, energy costs, etc.  As your agent, I can help you understand the "all in" costs of buying and owning a home.
Use the expertise and experience of a professional.
Did you know that it costs you, as a buyer, nothing to have the expertise and experience of a professional REALTOR?  Don't miss the chance to have someone with real expertise help you in this important endeavor.  It is no secret the Internet gives buyers unprecedented access to home listings and resources, but looking at photos and information about a specific home is barely scratching the surface of the kind of information and analysis that needs to be done.  Many aspects of the buying process, even searching for properties, require a level of expertise you can't pick up from surfing the web.  This is one case where you get MORE than what you pay for, use a Real Estate professional, it literally costs you nothing.  If possible, recruit an exclusive buyer agent, who will have your interests at heart and can help you with strategies during the bidding process.
Know the market, not just the houses.
Before buying a home … or even before researching homes in areas, you should understand the market conditions.  Is it a Sellers' market (low inventory), is it a neutral market (supply matches demand) or a Buyers' market (high inventory)?  How long are homes staying on the market?  What is the "Sold Price to List Price" ratio?  What is the absorption rate (% of inventory sold each month)?  These are critical facts to know as you consider communities and houses in those communities.  These facts should inform any offer you make.  Based on this research, work with your Agent to come up with an asking price that's competitive, but also realistic.  Otherwise, you may lose a house you fell in love with, or you frustrate a Seller which makes it more difficult to get the price, terms and conditions you want.
Be strategic.
Generally, owning a home in Manatee or Sarasota Counties works well financially on the short-term as well as long-term as we have recently experienced steady, healthy increases in home values.  Normally, it takes owning a home for several years before you can expect to realize appreciable gains that would cover the expenses of buying and owning a home.  Buying right … making sure you know the market and buy wisely … increases your odds of appreciable gains.  In most markets, you shouldn't buy unless you're sure you'll be staying put for at least a few years to recover your costs.  One of the biggest factors in home appreciation is the quality of the schools.  Whether you have children or not, this will have an impact on your new home's resale value when you want to sell, as potential buyers who do have children will consider the schools when choosing where to buy and live.  When it comes to the house itself, you should hire your own home inspector, who can point out potential problems that could require costly repairs in the future.