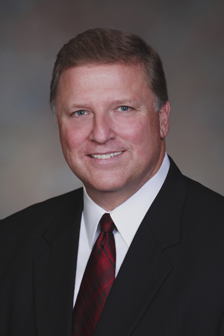 Avoid Unwanted Surprises BEFORE You Buy a Home
Interested in buying a home and you want to know you will like living in the community?  Visit the neighborhood at these 6 different times to get an idea of what it will be like living in it.
1) Drive to and from the house at Rush Hour:
All kinds of technology is available to help you learn how long it takes to drive from one point to another (e.g., from your new home to work and back), but nothing is more reliable than actually experiencing the drive yourself. If a stress-free, short drive time to and from work is important to you, try driving the route from the prospective property to your work location in the morning rush hour, or whenever you typically would drive it to see what the drive is like. Do the same for the return home.

2) Visit the neighborhood during the middle of the day:
This is a great time to see what the neighborhood is like during the day.  Listen for noise from a nearby road, business, airport, railroad tracks or from construction?  Are there cars parked in the driveways and streets?  How much traffic is there on the street?  If possible, be in the neighborhood around 3:00p (during the school months) 3:00p – 5:00p is a great time to see how many kids are in the neighborhood and where your house is positioned relative to school walking traffic (yes, some kids still walk to and from school, or at least to and from the bus). If you want a neighborhood with children the age of your children, this is a great way to quickly determine that.  If you would like to know your yard is the local cut-through, that is a great time to see that, too.

3) Drive the streets during the Evening:
Similar to mid-day, this is a great time to see what the neighborhood is like during those cherished evening hours.  Is there a lot of noise?  Are there a lot of cars parked in the driveways and streets?  How much traffic is there?  Are neighbors and families out?  Are they being social?  Stop and talk to some of the neighbors and don't be afraid to ask "Why did you buy here?" or "If you had it to do over, would you buy here again?".
4) Check out Late Night in the Community:
This and "Early Morning" require a real commitment, but can be the most important times to visit the community.  Look at lighting and security in the neighborhood.  Are there sufficient street lights?  Is there a street light in the front yard of the property you are interested in?  Check the noise level at night.  Are there homes in the area that are loud when you expect to be in bed?  Is there a neighbor who plays loud music, works on their car late, or has late parties?
5) See the Neighborhood in the Early Morning:
Nothing is more frustrating than learning too late that your home is near enough to busy traffic thoroughfares or flight patterns to make it hard to get good sleep at night.  Don't assume airline traffic is only during the day.  When I lived in Memphis, TN the heaviest air traffic times around the airport was very late at night when the FedEx planes all landed for their unloading and took off a few hours later to make their deliveries.  Don't forget to check for nearby military air bases.  When I lived in Wichita, KS it was great to see the F4 Phantom's and Boeing B-52s taking off and landing, but if you were in their flight paths, it could get loud.
6) Drive the Community during the Weekend:
Like "Evenings" above, this is a good time to see what the neighborhood is like when you expect to be around with your neighbors.  Be sure to check out any of the amenities you are interested in using; the community pool, the fitness facilities, the sports facilities.
It sounds like a lot of work, but buying a home is a major investment of money and your life.  It pays big dividends to do a little "advance homework" to make sure their are no surprises after you move in.
Of course, working with a professional REALTOR who is an expert in the community where you are looking to buy can make this a whole lot easier.